The OLIVE + ROSE Design Studio is here to help you with one of the most important decisions you will ever make about your home. Not only are we a full-service interior design firm that handles projects of all sizes; we also have a beautiful shop in historic Railroad Square in Santa Rosa where you can find great items to help you create that special look. 
Hiring an interior designer does not have to be an all-or-nothing proposition. While you may want to have a professional guide you through a full-scale project, perhaps you need help with just one room to create a home office, convert a basement into a personal gym, or make space in your kids' bedroom for a workstation. 
We offer full scale design services including construction consultation, materials selection, floorplans and renderings and furnishings selections, and we oversee projects from conception to completion. 
Not looking for a big commitment? We offer both in-store design assistance as well as in home consultations for small projects. Our new client questionnaire is the perfect place to start if you're interested in working with us at any scale on your upcoming project.
Take me to the New Client Questionnaire please! 
Now that you're getting warmed up to the idea, let's talk about the benefits of hiring an interior designer for any kind of project.
A Designer Will Save You Money  
Think for a moment about the value you will get versus the amount of money you will spend.  A good designer will help you avoid costly mistakes (remember that sectional you hated the moment you got it in the door or the time you had to repaint after "experimenting" with color?). A good designer can even make decisions that could increase the value of your home.
We can make sure you stay within your budget and help you manage how your money is being spent. A designer's knowledge is invaluable, a toolbox full of useful tips, like where to find discounts or which items, like the gorgeous tile our client Erika Altes fell in love with at the Ceramic Tile Center, are a good investment.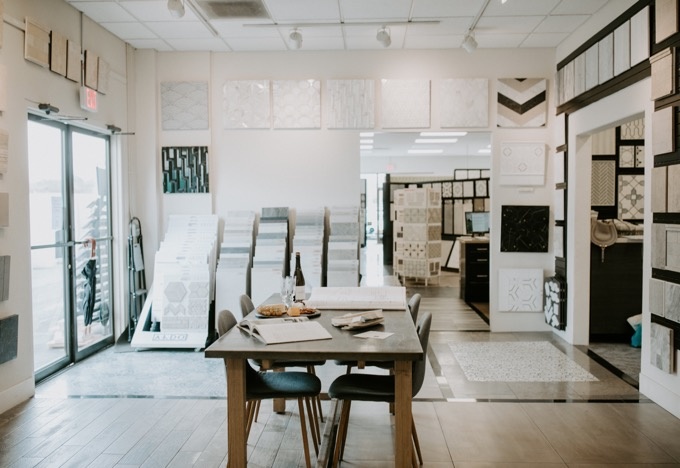 Tons of options to choose from at the Ceramic Tile Center | Photo credit Erika Altes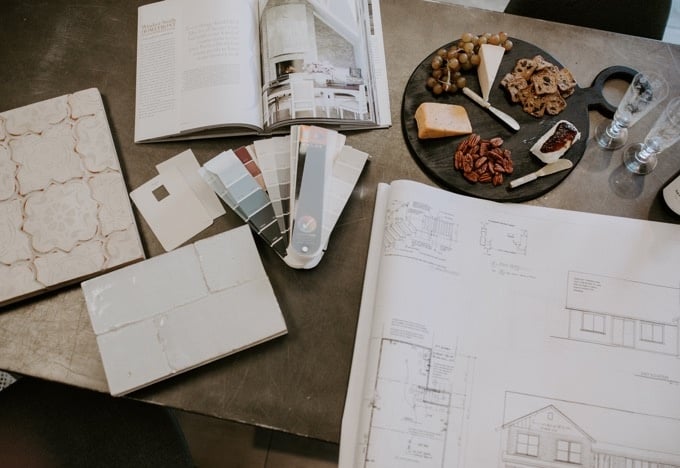 Working with Olive + Rose for interior design services at the Ceramic Tile Center  | Photo credit Erika Altes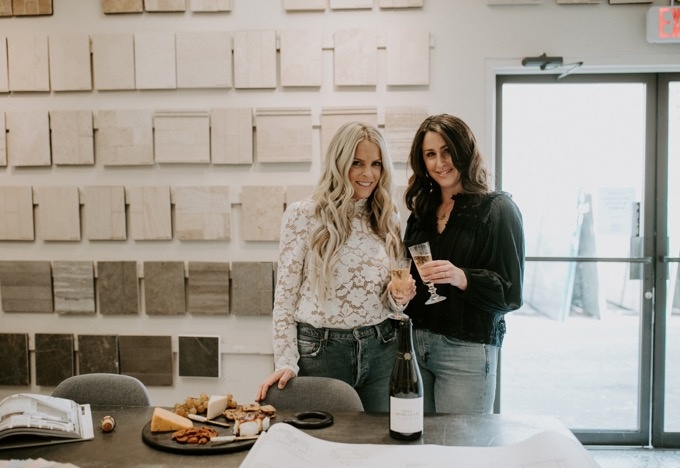 Chelsea Miller, owner of Olive + Rose with Erika Altes of Whiskey and Lace at the Ceramic Tile Center  | Photo credit Erika Altes
A Designer Will Save You Time by Managing Your Project
If your project is a renovation or new build, we work alongside your architect and contractor. We speak their language. We will navigate the construction process as your voice and advocate, sparing you the stress and headache of trying to manage the project yourself. We will ensure that your project proceeds smoothly and your finished home is exactly what you dreamed of.
While renovating this classic 1950's California ranch home in Montgomery Village in Santa Rosa, we encountered numerous challenges that would have been a nightmare had someone without experience tried to take on. Social media only shows us the final result, but what most homeowners don't realize is that nearly all projects are going to encounter some kind of unexpected problem or delay – whether it's with the home itself or the furnishings and decor.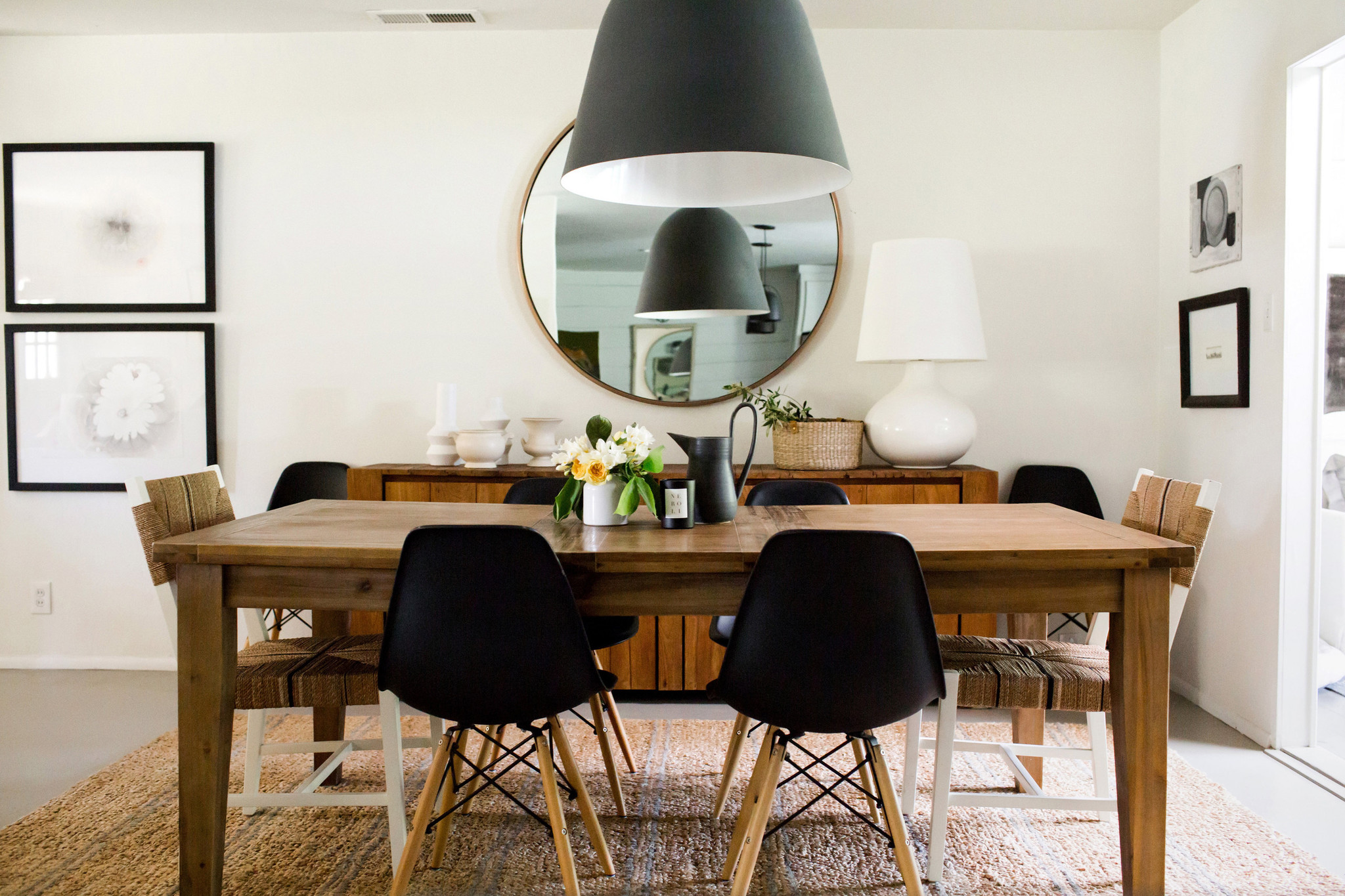 A classic 1950's California Ranch underwent a full renovation by the Olive + Rose Design Studio
We will winnow down the overwhelming choices among thousands of items, from furniture, art and accessories to colors, fabrics and finishes. At OLIVE + ROSE, we've already done some of the work for you: our expertly-curated retail shop offers one-of-a-kind textiles, lighting, accessories and other home décor items you can't find anywhere else. It's a store you can keep coming back to as you decide to add on down the road. 
A Designer Has Contacts and Sources
Interior designers have great connections and have spent time cultivating resources. We have a network of reliable, time-tested plumbers, electricians and contractors, many of them right here in our Santa Rosa community. And we have access to all kinds of product that is not always available to the general public. This includes the kinds of items you will find in our store or that we can find for you on one of our buying trips or when attending trade shows: one-of-a-kind curated pieces so your home is truly a reflection of you.
You're Hiring an Advocate and an Expert
Some people have a hard time communicating their needs and desires to an architect or a contractor. We become your advocate and work alongside other professionals on the project every step of the way. Our job is to be your voice and make sure that the final outcome is exactly the one you are looking for.
When it comes to material selection, we understand the pros and cons as well as the possibilities and limitations of the thousands of items that are available, and can visualize how they can best be used in your home. For example, you might not know that the 24" x 24" tile your chose for your bathroom splash board can be cut into smaller pieces for your shower stall. 
We inspect all items after delivery to make sure they are up to industry standards. If something arrives broken, we are in charge of its return or exchange.
You're Hiring Talent
A good interior designer will understand your needs, desires and aesthetics and plan a space that is not only functional but also has that special dazzle. I have traveled the country and worked with designers throughout the world, with a unique perspective on different styles. I have an amazing ability to help clients execute their vision for their home. 
The OLIVE + ROSE Design Studio offers a wide range of services that are both cost-effective and efficient. We offer personalized furniture and finish selections including custom fabrications, floor coverings, unique wall treatments and lighting. You can visit OLIVE + ROSE to see how a selection of items works together and visualize how it will look in your home.     
On installation day, we will make sure everything fits perfectly so your space looks beautiful and cohesive. Your vision will be brought to life in a way you probably just could not do on your own. 
Ready to learn more about our services or see a portfolio of projects? Complete our New Client Questionnaire and we'll be in touch to set up a free consultation to discuss your project goals. 
We can't wait to work with you on your next home project!