The story of your home begins here.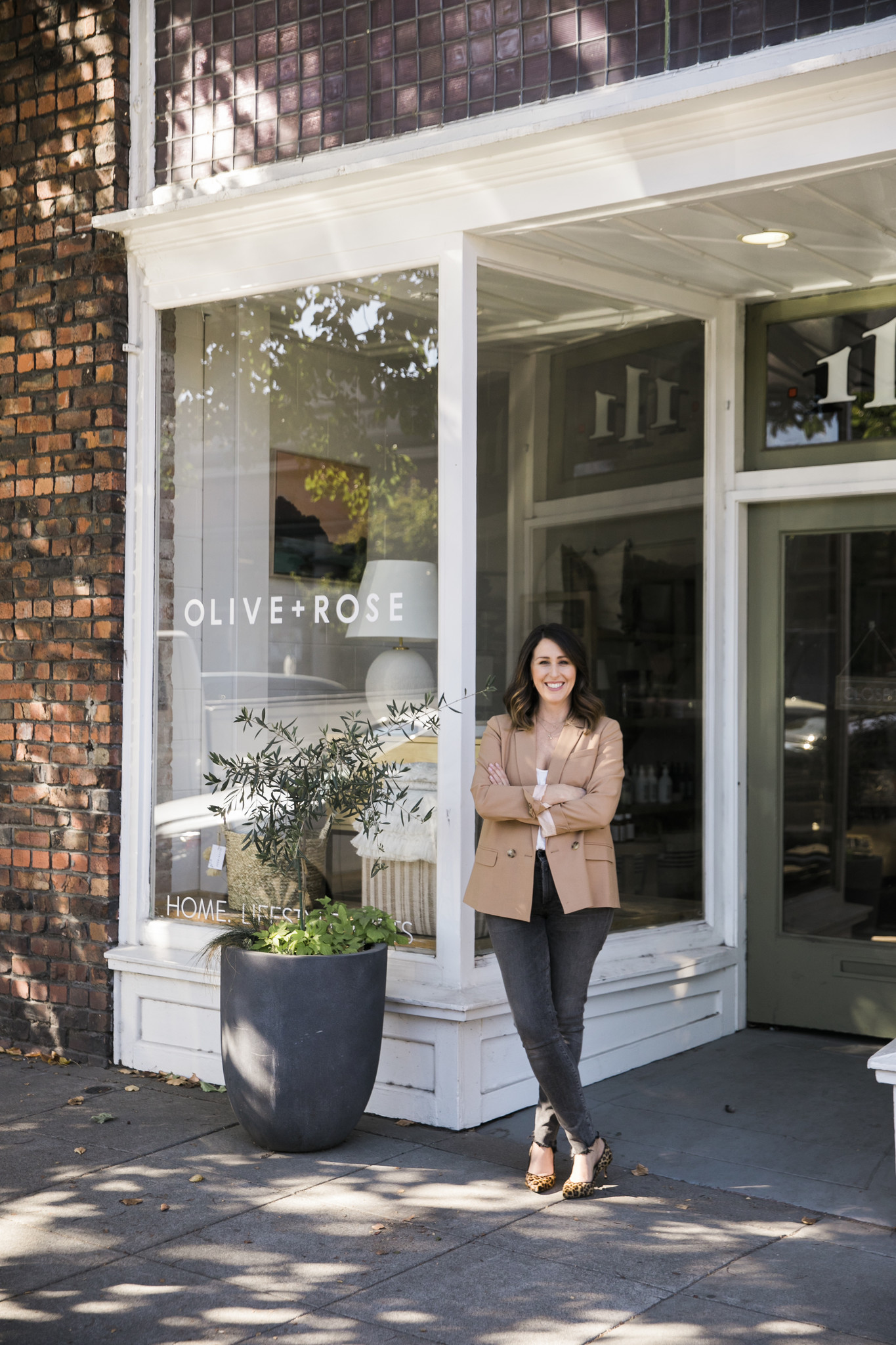 OLIVE + ROSE – the leading home and lifestyle shop in Santa Rosa, CA – is owned by interior designer Chelsea Miller. The brand is thoughtful and authentic – the natural evolution of Chelsea's long established residential interior design business and desire to serve her clients with a curated selection of unique and luxurious products for the home. 
Realizing her business was quickly becoming a community asset, Chelsea launched a curated gift box service with local delivery throughout the San Francisco Bay Area in 2018, and the OLIVE + ROSE retail shop and design studio launched shortly thereafter in their current location in the historic Railroad Square shopping district in downtown Santa Rosa, CA. 
Currently, O+R serves the greater Sonoma County region with turnkey interior design services, offers local and nationwide delivery from their online shop of curated home and lifestyle products, and designs customizable boxes filled with unique, one-of-a-kind products for corporate and all-occasions gifting. 
Whether you're curating a dinner party or your entire home, their professional design team is available to help you realize your dreams.  
Big or small, the story of your home begins here.