_____
The story of OLIVE+ROSE begins in Sonoma County.
A place inherently connected to the earth. 
A place defined by salt-tinged sea breezes, warm sunny afternoons, and crisp evenings warmed by the fire. A place where the land is rich with lush vineyards and centuries-old olive trees, stone fruit groves, and iceberg roses. 
OUR ETHOS
Our design philosophy is rooted in cultivating a life of slow, deliberate luxury. A pace meant to savor every moment. We believe that engaging the senses is a luxury itself—a reward in every moment. 
We promote heirloom pieces, wine rings on the dining table, textiles that tell a story, and long late dinners with friends. 
Open door policies, making memories, beauty in everyday items, real flowers, taking the time to buy bread from a bakery, letting the sun shine on your face, teaching your kids about art, dog-eared coffee table books. The pleasures of traveling to new places just to embrace the culture, discover local flavors and ingredients, and return home with a sketchbook full of recipe ideas.
O+R was born first from a love for entertaining and hosting beautifully.
It grew organically out of a love for graciously setting and sharing our table with a revolving door of friends and family. Simple homewares that tell a story and spark conversations. 
Over the years we've expanded our collection to include furniture, decor, and home goods that are authentic, not fancy. 
Our mission today, as it has always been, is to be a resource for your own storytelling journey—be it a simple hosting gift or interior design services, the story of your home begins at OLIVE+ROSE.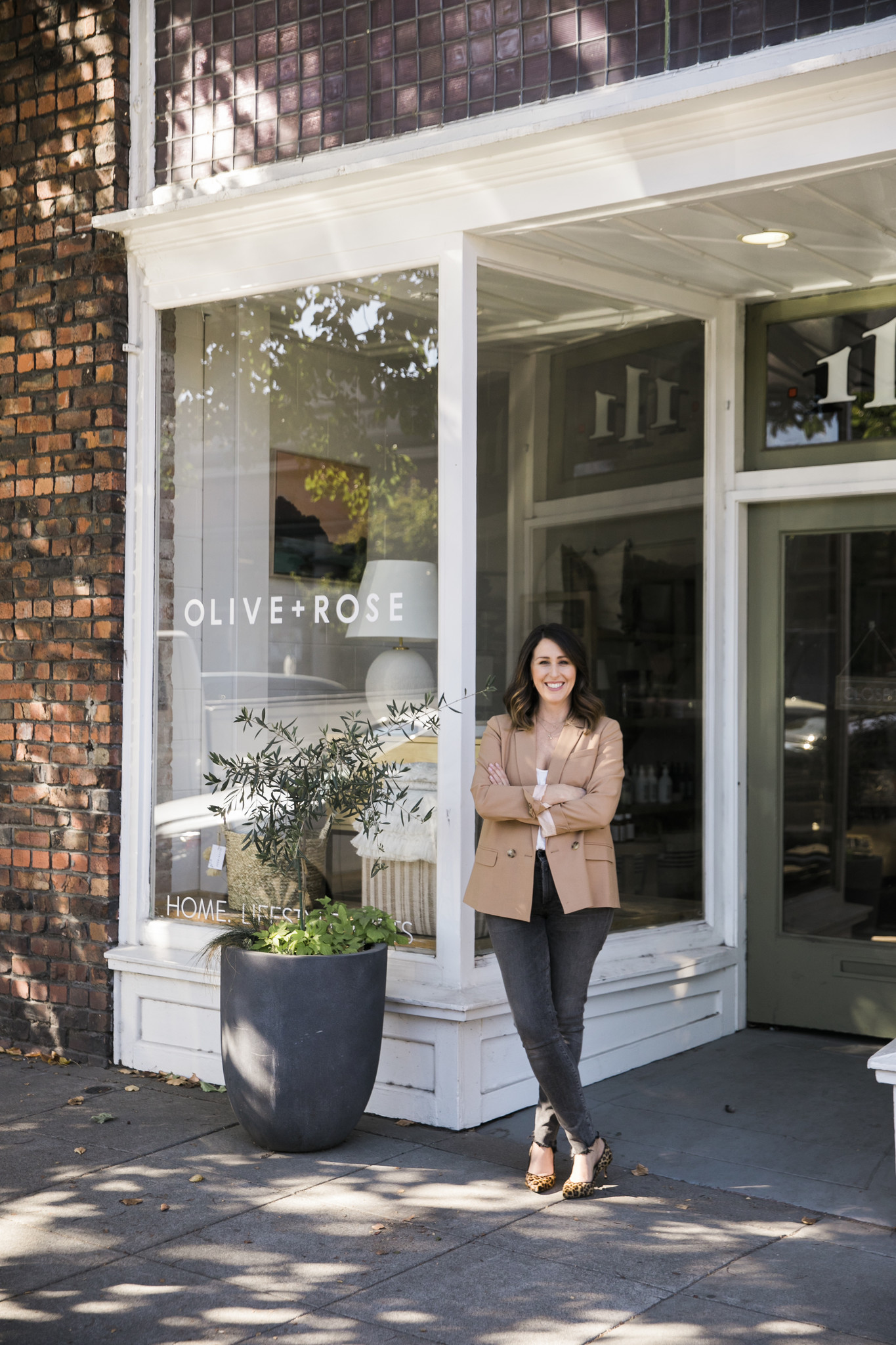 ABOUT CHELSEA MILLER
OLIVE + ROSE – the leading home and lifestyle shop in Santa Rosa, CA – is owned by interior designer Chelsea Miller. The brand is thoughtful and authentic – the natural evolution of Chelsea's long established residential interior design business and desire to serve her clients with a curated selection of unique and luxurious products for the home. 
Realizing her business was quickly becoming a community asset, Chelsea launched a curated gift box service with local delivery throughout the San Francisco Bay Area in 2018, and the OLIVE + ROSE retail shop and design studio launched shortly thereafter in their current location in the historic Railroad Square shopping district in downtown Santa Rosa, CA. 
Currently, O+R serves the greater Sonoma County region with turnkey interior design services, offers local and nationwide delivery from their online shop of curated home and lifestyle products, and designs customizable boxes filled with unique, one-of-a-kind products for corporate and all-occasions gifting. 
Whether you're curating a dinner party or your entire home, their professional design team is available to help you realize your dreams.  
Big or small, the story of your home begins here.